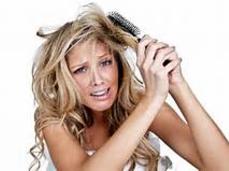 We are professional training entity specializing in meeting the needs of licensed cosmetologist and beauty professionals.
The Hair Replacement Coach is located in San Antonio, Texas. We offer a full curriculum of training (theory and hands-on) in Non-Surgical Hair Replacement (NSHR) and Medical Hair Loss.  For over two decades, Stephanie Anderson, the Hair Replacement Coach has developed, consulted, and practiced professional beauty services for the beauty, salon, day spa, markets. We also offer a  professional atmosphere for training.
WHY CHOOSE US
Our staff are professionally trained experts in the latest techniques and products. Our service and dedication to our clients are unsurpassed.
Are you a licensed stylist? Do you have clients with thinning hair?
Come learn the industry standard in Non-Surgical Hair Replacement (NSHR) from "The Hair Replacement Coach." Don't be fooled by other methods claiming to be NSHR. Many of these methods don't effectively create a natural look. Expand your demographic of clients to include men, women, children and more importantly customers with all hair types.
Let Stephanie Anderson – The Hair Replacement Coach – train you how to position yourself to be competitive in the Hair Replacement Industry. You will learn theory, receive hands-on training, master techniques in Graft and Unit attachments and so much more!
Learn how to build your business and develop Membership Programs that will enable you to earn a six-figure income while helping your clients rebuild their happiness and confidence.
Contact us TODAY and beat the competition!