The Hair Replacement Coach
Mrs. Anderson regularly trains and certifies licensed hair professionals in Hair Replacement (for men and women) and Medical Hair Loss.
Mr. Rodney Barnett, Trichologist of Elite Emage in Dallas Texas has utilized the expertise of the Hair Replacement Coach in preparing his Trichology affiliates in NSHR for their Hair Restoration Center and Salons.
Ask about our next training schedule: (210) 858-8554 or [email protected]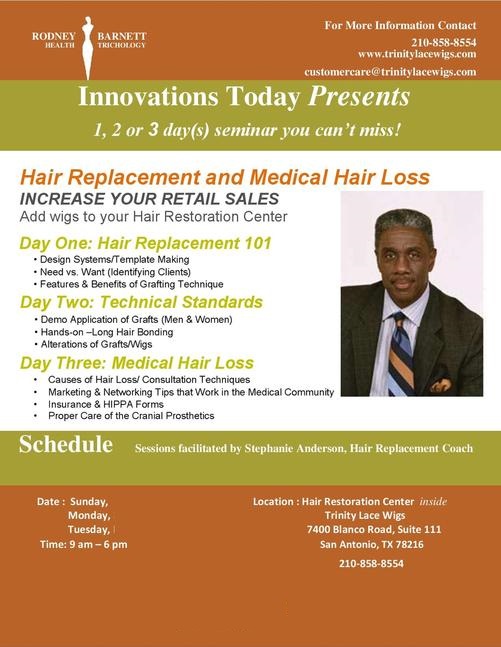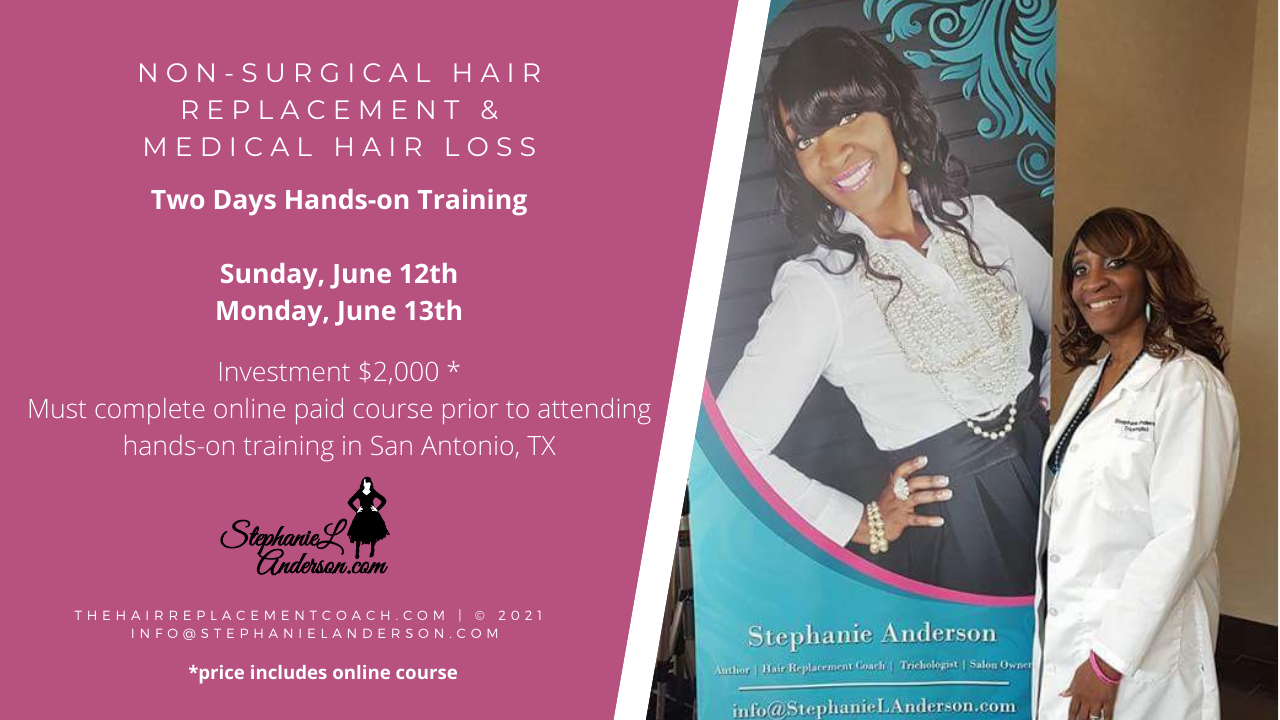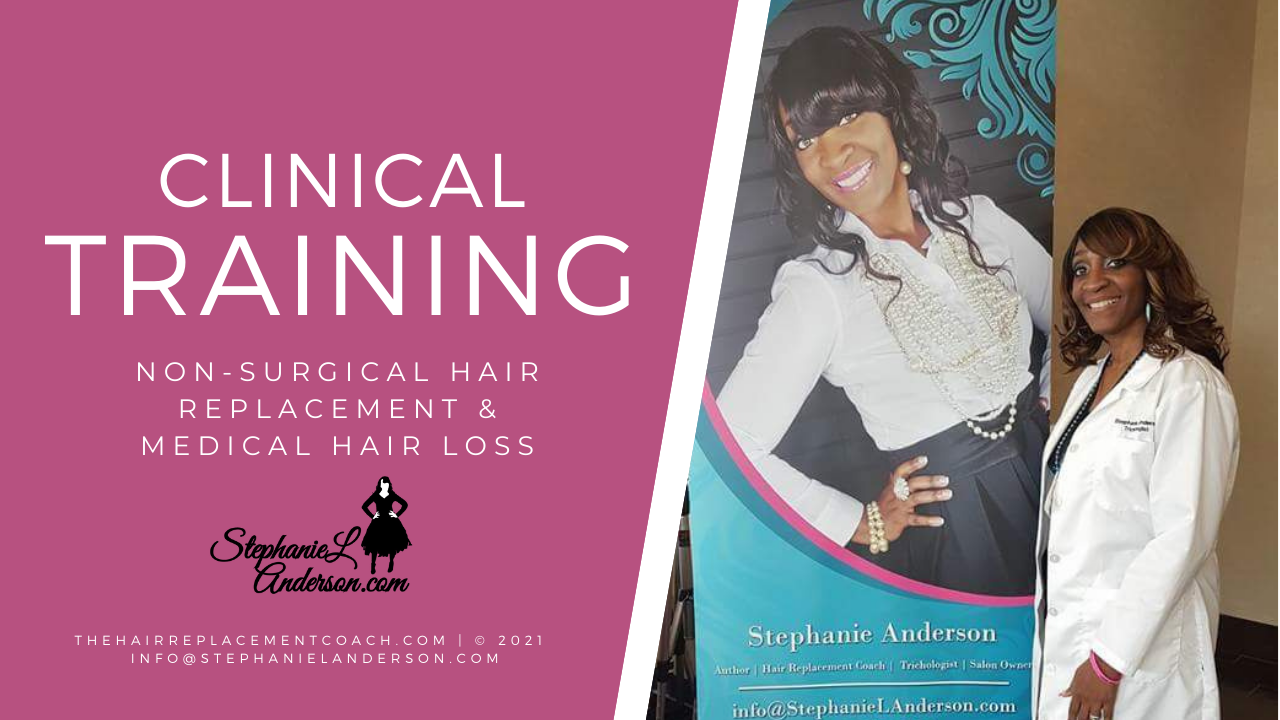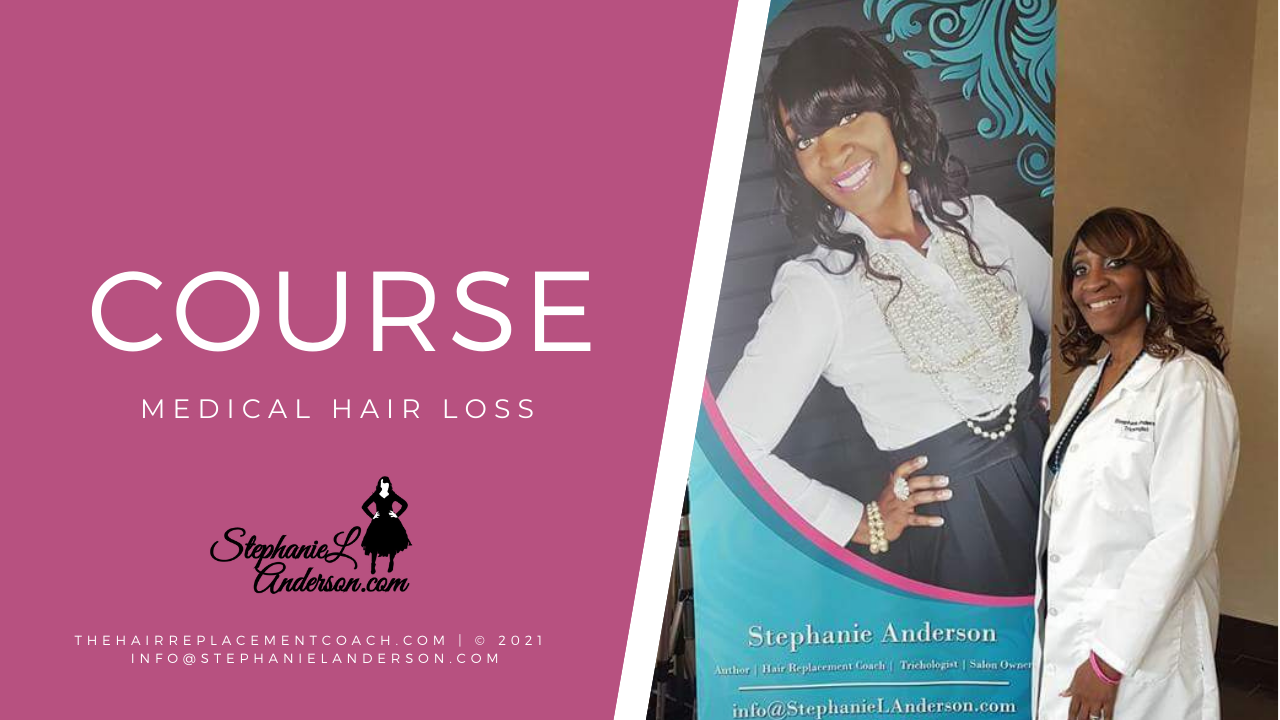 I attended Ms. Stephanie Anderson's hair replacement course from Trinity Lace Wigs. It was a 3 day training that was educational and I learned a whole lot. I feel that she exposed me to some things that I never would have learned going to some of the bigger named courses. She was very personal, very hands-on a great instructor.
I look forward to going back to Ohio and using my training on my customers and making them happy and very pleased. (video testimonial, transcribed)
The Hair Replacement Coach course is the best training I ever received. Ms. Stephanie will over deliver your expectations!!!! Her program will jump-start your career. I love that her classes are small and personal. It's the kind of attention you'll need to feel confident to make career changes. Ms. Stephanie is devoted to her career and her program proves it!!! The class is so well organized and answers more questions than expected. She covers everything!!!!!! I recommend the 3-day training or you definitely will miss out! She's the answer to your hair replacement education!!!!